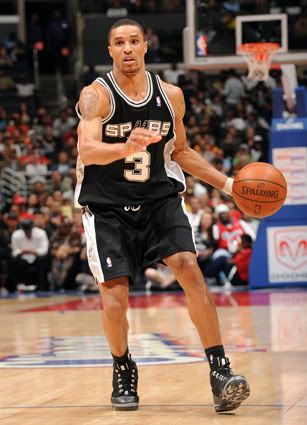 Another angry ex-girlfriend of an NBA player released nude pictures to a website and it has caused quite a fight. San Antonio Spurs guard, George Hill's private parts were XPOSED on TheDirty.com. The pictures were sent from his cell phone to a girl he was "smashing" and she in turn sought revenge and revealed them to the public. Hill has since apologized for nude pictures of himself that were recently posted online. In a statement issued by the team Tuesday, Hill said:
"A year ago I made a mistake and take full responsibility for my actions. I have matured and learned from this episode." Hill apologized to his girlfriend, family, the Spurs and fans.
As you know, last month, Portland Trail Blazers center Greg Oden(notes) apologized for nude photos of himself that surfaced on the Internet.
When will these players ever learn!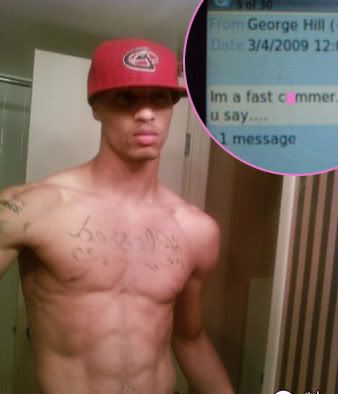 According to TMZ:
The Spurs' lawyer fired off a letter to TheDirty.com last week, demanding the website "immediately and permanently" remove the photos showing guard George Hill's privates … pics the genius snapped of himself using his cell phone. The Spurs want the pics down because they shine a negative light on the team's image.

But a lawyer for TheDirty sent a letter right back, saying the site has every right to post photos of "celebrities making fools of themselves" — and taking them down won't change the fact that Hill is a moron.

TheDirty's lawyer also says the Spurs' attempt to have the pics removed will only cause a "Streisand Effect" — meaning the matter will become even more publicized due to their attempt to quash it … like it just did.

Read more: http://www.tmz.com/2010/02/09/san-antonio-spurs-nude-pictures-george-hill-naked-photographs/#ixzz0f9AwKW76
WHEN WILL THESE ATHLETES LEARN!!!! SMDH 🙁