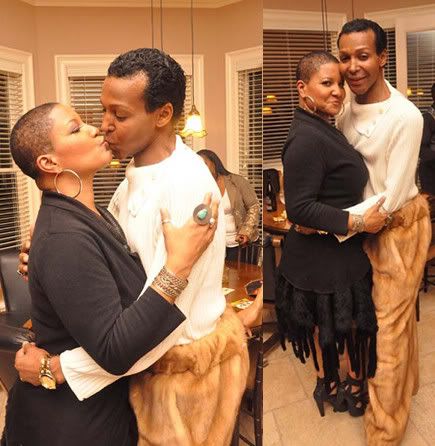 I was shocked to find out that Dwight, the un-official 6th housewife of Real Housewives of Atlanta, is engaged to a WOMAN. Clearly, I thought he was gay…but Dwight says he doesn't have a sexual preference…Check out what he had to say:
"If I wanted to be with a woman, I will be with a woman, and if I want to be with a guy, then I will be with a guy," he declared. "I like all fruits, but I do have a problem with [people] dwelling on 'Dwight the gay housewife.' Let's get to know Dwight."
As previously reported, Dwight is also coming out with a spin-off show, he reveals:
"Reality television don't pay no money. I had this life before ['Housewives'] came on, and I have four [mortgage] notes to pay. That's a lot, and I haven't ventured off to doing any new ventures lately," he declared.
He doesn't know what network execs have in mind for his own show, adding, "most days I don't know what to do with myself. I know I am a lot."
What did you think of last night's finale of RHOA?