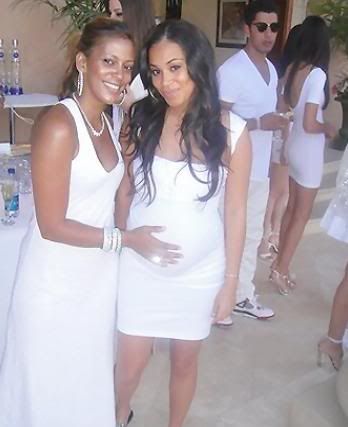 @globalgrind It's confirmed. @MSLAURENLONDON Lauren London revealed her new "bundle of joy" at Diddy's ALL WHITE party over the weekend. After much speculation and denial by her and her camp, there is no hiding this one girl! She even tweeted:
"I Know I Denied It A Lot.. But Now Im Comfortable To Share My Bundle Of Joy To Be With You Guys. Yes Its True.. Im Going To Be A Mommy! =) "
Lil Wayne is still rumored to be the father of the child, as the two have been "messing" around for some time now. But she has not broke her silence as to who is the father.
Nevertheless, Congrats girl! She looks cute!
follow missxpose.com @ http://Twitter.com/missxpose